Greetings from CEO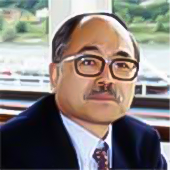 MU Company Ltd
President & CEOMember of the American Chemical Society
Hisao KOJIMA
Our company,MU Company Ltd., was founded on January 20, 1983.
We are still a young manufacturer of environmental equipment. The company specializes in the treatment of industrial exhaust gas and industrial wastewater, and has a unique technological orientation.
The principle of the MU Static Spiral Perforated Wings (MU-SSPW), inspired by Nachi Falls dropping in white foam, has been patented in Japan, USA, EU, China, Czech Republic, India and Singapore.
Over the past 37 years, our company has applied the principles of MU-SSPW (MU Static Spiral Perforated Wings) to a wide range of exhaust and wastewater treatment equipment. Thanks to the understanding of Japanese users in various fields, we were able to supply many scrubbers, reactors, aerators, mixers, etc. In particular, MU Scrubber and MU Reactor are some of our major products. Recognized for their high performance, maintenance-free and energy-saving characteristics, they are now used by a wide range of customers, mainly in the chemical and electronic materials industries.
At present, many of the "maintenance of the equipment" carried out at each plant are in harsh and dangerous environments, and their costs are increasing. Moreover, no matter how much money is paid, it is becoming difficult to secure workers. Under these circumstances, we are confident that the advantages of our company technology, which makes facilities compact and reduce the cost of maintenance and cleaning substantially to zero, will be highly appreciated in the future.
We devote ourself to the improvement of the products, believing that our mission is to contribute to the preservation of the global environment by further expanding the achievements of the industrial sector to other fields.